Guys, not sure if you're aware but today is August 1st.  Can we take a moment to question where the hell the time went!? For those who don't believe time exists, for this post just entertain the idea as a possibility.  Anyways, damn.  Although fall is one of my favorite seasons, the fact it's almost here is upsetting.
Here's why:
1. Near the end of August a publisher I've been working with will let me know if we can move forward.  Fingers crossed that they think I'm the next J.K. Rowling. Am I right?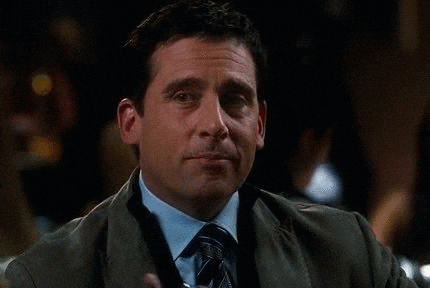 2. I haven't had a summer yet.  Sitting inside an office all day definitely doesn't count.
3. Traffic is going to get worse because school is starting back up.
4.It's the first of the month so all my bills go out andddd I'm broke ...
5. I only have 3 months to put together an amazing Halloween costume!
6. Also I'm NOT ready to start wearing pants again. Ew.
As you can tell, all of these concerns are of the utmost importance.  Sad face (can't put emojis in here so verbal description will have to do). 
Okay, let's move on to the real point of this blog post: gratitude.  In my opinion, every day should be lived as a new day.  That's hard though so I try to start every month as if it's the start of a new year.  I don't mean setting new years resolutions that literally are never completed.  Don't get me started on new years resolutions, most definitely not a fan of them.  What I actually mean is setting a goal for yourself.  Example, this month I'm going to try to listen more and talk less.
My friend Sylvia threw some knowledge at me a few weeks ago about speaking patterns.  I won't bore you with the details but it's something, in my opinion, that everyone should read about.  I am an "overlapper."  Real quick: overlaps occur when a speaker assumes the other speaker has or is about to finish their turn and begins to speak, thus creating overlap (Sylvia, correct me if I'm wrong. Thanks!).
Anyways, I have this horrible habit of not letting people finish their thoughts.  My mind works too fast and so does my mouth.  So this month, I'm going to attempt on improving this tendency by stopping to listen more thoroughly.  And since I'm sharing it with all of you, I have to hold myself accountable.  Yay! 
With this in mind, I want y'all to take a moment and find something in your life that you could improve on and set a goal to work on it.  I know there are no comment boxes on these blog post (unless you have facebook) so feel free to message me with your goal and progress.  Until then, enjoy this serene picture of a random ass field with a tree in the middle of it.   
***UPDATE: I added a comment box in the blog section.  Use it if you want so I can make sure it works! Don't feel obligated to actually comment about anything but know that I'll have to make up what you're saying in my head and no one wants that sooo ... I lied, you better comment! Please and thank you.
Please reload
I'm busy working on my blog posts. Watch this space!
Please reload