When it comes to my personal life, I am quite tight-lipped. Sure, I'll mention surface level topics or tell a recent story to those who inquire. Typically though, it's abnormal for me to go out of my way to express issues or even happiness to people, even my closest friends regarding current things in my life.  In all honesty, this isn't going to change for me. I quite enjoy my privacy and keeping to myself.  Lately, though, I have found myself full of gratitude, laughter, love, and happiness.  It's an overwhelming feeling majority of the time and today is no exception.  With this post, I'd like to share a piece of my life with you.  Regardless if you want to hear about it or not—which is fine ha-ha. I'm not going to be personally offended if hearing about my life is not something of interest to you—the message I'm trying to promote is this: receive love openly, give love graciously and spread love endlessly.

It's been a while since I have covered the topic of love.  Overall, its' broad and subjective and that creates some difficulty when trying to narrow it down.  I'll do my best.

Two-three years, ago I thought I was the happiest I had ever been in my life. Today, I realize I was wrong. During the year 2015, I was content. Responsibilities were a minimum, and fun activities were at a maximum. However, once the fantasy of summer ended, I was left with reality and no escape. It was hard, to put it lightly.Ages 22-24 were by far my hardest. I wasn't happy; instead, I protected myself with denial and the false notion about what happiness meant. It helped keep me sane.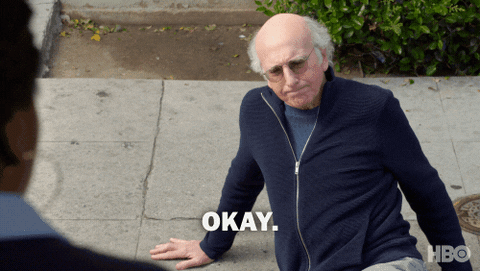 Yes, there were countless moments of pure bliss that I cherish, and there is no regret during this period. Still, it was unfavorable, and it took a long time for me to accept this period for what it was because I didn't want to think I lived blindly for so long convincing myself this is how I wanted my life to remain forever. But that is how growth works; we live through it until the end when the reason why we did it surfaces. Now I know what I want/need in my life.

Fast forward to August 2018.  This year has been full of—here's that word again—growth, including but not limited to: establishing boundaries with people naive to what the term means, going to therapy (a lot of it ha-ha), financially planning for my future along with a joint future, and trying out the idea of vulnerability (yikes).  It's been a whirlwind thus far; I wouldn't have it any other way.  None of this growth would be possible though if it weren't for the endless amount of love I receive from those closest to me.

To me, there are three types of love—romantic, platonic and self—everyone should have in their life.
 
Platonic: For those of you who have kept up with my blogs, what I'm about to say shouldn't be surprising. Honestly, I'm astonished by my set of close friends.  Although most are long-running, 12+ years, a few new ones have been added along the way.  I don't know what I would do without the people surrounding me.  No matter what, they are there for me and vice versa. 
Heather, thank you for always putting our friendship first.  It's heartwarming to know that through every stage of life, you've been there and we've only just begun. 
Micah, thank you for always listening to me, even if it's just about the number of times I've peed in one day. 
Sam, thank you for not labeling me as dramatic when I share concerns about how someone close to me is treating me.  Your empathy is unmatched.
Lauren B, thank you for showing me what it's like to express vulnerability within ourselves.  Everyone has their problems, but you handle yours with grace even if you can't see it.
Madds, thank you for always being light and my soul sister.  I love that we can know what's going out without using words. 
Libby, thank you for keeping me young.  Your ability to act goofy and laugh at anything life throws at you reminds me to loosen up. 
Sylvia, thank you for your intelligence and your compassion.  You are by far my unique friend, and I'm blessed to be able to discuss Kesha one moment with you and the process of Medicare the next while throwing in some morbid jokes in between. 
Kerstie/Shawnee, from roommates in college to long-distance friends. I am thankful for your endurance.  Long distance friends are hard to keep around but somehow we work through it, and I am grateful every day. 
Grady, thank you for being you.  Whether you're giving it to me straight or listening to me struggle, you have been in my corner since we became 'Squid Gang' and I am so proud to be your friend. 
So many influential people in my life weren't mentioned, but that doesn't mean I don't think about each one of you every day.  To the names left absent, please know that I love you.  The people listed above just happened to be at the forefront in the most recent two weeks.
Self-love: My journey to self-love is only just beginning. I'm by no means an expert and the overall idea of it is strange to me.  From a young age, we have been taught to be kind and to love others; yet, this doesn't translate over to ourselves.  Every day we are faced with the question, who do we want to be? But, what does it mean to be you?  Social media paints so many different pictures of who we should be and what happiness looks like that sometimes I feel like I'm searching through a catalog I don't remember ordering.  Self-love to me is accepting all the parts of you, dark and light, and living with them side by side as a team.  Until we can find balances for the things we detest and encourage at the same time, I think self-love is impossible.  Since my journey for this idea is only starting, my explanation of it is small. Maybe though, as I move along the path, I'll feel more comfortable opening up about it along the way.  Growth is painful but rewarding.  For now, that's all I have to say. 


Romantic:  If I had to describe my current relationship, I'd use the poem by Rupi Kaur:
As much as I hate to admit it, the cliche saying, "when you know, you'll now," is 100% accurate.  As a writer, I find this fact even more frustrating because I am yet to discover the words to describe the feeling.  It's almost spiritual, and the only equivalent I can find is a pious person relationship with God. You can't see it, you can't explain it, but you can feel it, and you know it's just as real as gravity.  I'd like to take a quick moment to share some gratitude with someone you may or may not know, my boyfriend. 
Andrew Huffman, thank you for your empathy when I struggle with trauma from my past. Thank you for standing by my side as I grow. Thank you for holding me when the world feels too heavy. Thank you for providing me with what I need even if I don't use the words to tell you. Thank you for treating us/me as a team in life. Thank you for making me laugh every day until my stomach hurts, I didn't know two people could laugh so abundantly. Thank you for being patient with me when the stresses of life outshine the good. Thank you for understanding me as a person. Thank you for making me feel healthy. Above all, I want to thank you for gently, knocking down the walls to both my mind and my heart. My barriers are the lowest they have ever been. The idea of tomorrow doesn't seem scary now, knowing you are by my side. Every day with you is an adventure, and the story of the bear and the fox is only just starting, I love you.
Fun fact, I am a hypocrite when it comes to expressing love. I think we all should do it more often than not and ignore the people who tell you it's too cheesy. Still, I'm sitting here typing, and choking on all this sappiness that I shared above. SOS.  Ugh, someone please stop me.

ANYWAYS, I know this post was about me, but I hope it allows you to find similar love in your own life and I hope you're able to appreciate it and then pass it along to someone else.  Love is the most unpredictable concept in nature, and we need to nurture it to grow it to share it.  Too often today, we're surrounded by negativity whether locally, nationally or globally.  Maybe if we read more things about positive change, we can manifest it within ourselves.  I'll leave you with this quote in the book Children of Dune by Frank Herbert, "The joy of living, its beauty is all bound up in teh fact that life can surprise you."
Please reload
I'm busy working on my blog posts. Watch this space!
Please reload